William Lee Wedding Emcee Bundle
$1,988.00
With over a decade of experience, William Lee has emceed and hosted over 4,000 live shows in over more than 10 countries, with crowds ranging from 50 to 10,000 people.
A professional emcee can help create a fun and engaging atmosphere that keeps your guests entertained and excited throughout the event. They can also help facilitate games, dances, and other interactive activities that get everyone involved and having a great time.
William is no stranger to hosting weddings and fluent in various dialects, you can be sure that he will ensure that your wedding will be smooth, memorable and entertaining for all your guests young and old!
William Lee Wedding Emcee Bundle
includes;
William Lee as your Wedding Emcee
Professional Audio System ensuring a complete entertainment delivery for your guests.
Book the William Lee Wedding Emcee Bundle Today!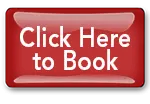 Details to note:
Booking includes one pre-event meeting
Emcee will arrive one hour before the event starts
Does not include Solemnization Hosting