Sound System Rental Singapore (up to 150 pax)
$650.00
Professional Sound System Rental Singapore
A proper sound system is a core component of any event. While hotel ballrooms usually have their own sound systems in place, their systems are mainly built to support speeches and soft background music; adequate for simple conferences or weddings where audio is not critical.
Should you have an event that has any form of live music (DJs, Bands, Professional Entertainers, or emcees w/ their DJs); the venue will often advise you to engage an external AV vendor. This is because;
Most venue systems have a Compression System in place that reduces the overall dynamic range of the audio output by cutting it when it surpasses a certain level. Very often, this level is just above regular vocal range. This is done to protect their audio system from misuse but also has the unfortunate effect of dampening the vocal range of singers and instruments as well as audio tracks played by an entertainer.
Hotel audio visual providers are often responsible for multiple events happening in the same hotel or venue. This means you don't get their full attention if technicians have to run in between events. This is a problem when you have live music as adjustments have to be made on the fly as the show progresses and thus a dedicated technician needs to be there monitoring constantly.
So if you have a live band or DJ or any other form of professional entertainment like dancer or an emcee, it is best to also budget for a professional audio system as well.
Our Sound System Rental Singapore set effectively caters to a 150 pax event and includes;
FBT X-LITE 12A Active Speaker on Stand x 02
FBT X-LITE 12A Active Speaker for Monitor x 01
Shure SLX SM 58 Wireless Microphone x 02
Yamaha MGP 16XU Audio Mixer x 01
Dual Channel 31 Band Equalizer x 01
Laptop for Music Playback x 01
Necessary Cables x 01
Audio Technician x 01
Setup and Teardown
Book Now to up the grade in audio quality for your next event!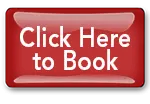 If you are looking for a ONE STOP package for your next upcoming Dinner and Dance or Conference, don't forget to check out our Event Planning Bundles, carefully curated to ensure you get what you need to pull off your event without any hassle.