Followspot Lighting Rental
$450.00
Followspot Lighting Rental Singapore
A followspot is a type of lighting equipment used in concerts, award shows and live performances to track and highlight (spotlight) a performer or object on stage. It consists of a powerful light source,  mounted on a stand with a spotlight operator to aim and swing the light on the performer or VIP.
Followspots can create dramatic effects by isolating performers or objects on stage and cam give your event that international awards feel by spotlighting your VIPS or Winners when they are on stage!
Our Followspot Lighting Rental Singapore includes;
Followspot x 01
Operator x 01
Transportation and set up
Book Now to create that Grammy or Oscar awards feel for your next event!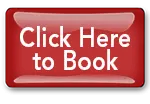 Details to note:
Please ensure there is a small platform for the operator and lighting to be placed on (approx 4ft x 4ft). Most hotels will be able to provide the platform.
If you are looking for a ONE STOP package for your next upcoming Dinner and Dance or Conference, don't forget to check out our Event Planning Bundles, carefully curated to ensure you get what you need to pull off your event without any hassle.