Event Lighting Rental Bundle Singapore
$1,500.00
Event Lighting Rental Singapore
Make your event stand out with our Event Lighting Bundle! Our basic package gives you what you need to enhance the mood, atmosphere, and overall aesthetics of your event. Whether you're planning a corporate event, wedding, or any other type of gathering, our event lighting services will take your event to the next level and leave a lasting impression on your guests.
Our Event Lighting Rental Bundle includes;
Moving Head (10w LED Wash) x 02
Moving Head (280w Spot) x 02
Lighting Stand x 02
Lighting Console x 01
Lighting Programmer x 01
Transportation and set up
Book Now to transform your event into a truly unforgettable experience!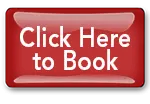 If you are looking for a ONE STOP package for your next upcoming Dinner and Dance or Conference, don't forget to check out our Event Planning Bundles, carefully curated to ensure you get what you need to pull off your event without any hassle.