Chinese Paper Cutting
$300.00 per hour
The art of paper cutting in China is one of the most important types of Chinese folk art. Because the cut-outs are often used to decorate doors and windows, they are sometimes referred to as chuāng huā (窗花), window flowers or window paper-cuts. Usually, the artworks are made of red paper, as red is associated with festivities and happiness in Chinese culture, but other colours were also used. Papercuts always symbolize luck and happiness. Give your guests a bit of luck and happiness to take home with our Chinese Paper Cutting station at your next event!
*Approximately 40 pieces per hour
**Please provide a table and chair for our artist
Book our Chinese Paper Cutting arts station Today!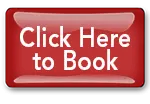 Please Note
Rates Quoted are Per Hour Rates
Subject to price increases during CNY and year end peak periods. Please contact us for more information.